Precious Metals IRA Account | Establish A Precious Metals IRA | Retirement Planning | Rollover Existing IRA | Precious Metals IRA FAQ
Putting your money into a Precious Metals IRA doesn't have to be as daunting as it sounds. Depending upon your specific circumstances, you may:
Transfer an Existing IRA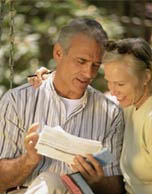 This is something you can do at any time with your existing IRA, as long as the assets go from "custodian to custodian". This means that the asset is transferred directly from one IRA custodian to another.
After completing the direct transfer, you simply begin receiving statements from your new IRA custodian. The distribution check from your old IRA must be made out in the name of the trustee or custodian of the IRA account that receives the rolled-over funds. Transfers may be made as often as you want. You can be assured that APMEX will explain the entire transfer process to you simply and easily.
Rollover An Existing IRA
A rollover occurs when you get the money from an existing IRA and then deposit it into another IRA. In this case, you would need to deposit the funds into a new IRA within 60 days. If the 60-day time period is exceeded, you may be liable for taxes and penalties.
You may roll over the same money once every 12 months and it will preserve the tax-deferred status of your retirement savings.
Establish A New IRA
At APMEX, we have made it easier than ever to open a Precious Metal IRA account through our established working relations with several trusted IRA custodians. Each of these companies offers the high quality, reliable service we value for our customers.
If you have not selected a custodian, please click through the list below to assist in your selection.
NEW DIRECTION IRA, INC.
1070 W. Century Drive, Suite 101
Louisville, CO 80027
Toll Free 877-742-1270
Fax 303-665-5962
www.Gold.NewDirectionIRA.com
THE ENTRUST GROUP, INC.
555 12th Street, Suite 1250
Oakland, CA 94607
Toll Free 877-545-0544
Fax 775-850-9118
www.entrustpmc.com/
GOLDSTAR TRUST COMPANY
P O Box 719
Canyon, TX 79015
Toll Free 800-486-6888
Fax 806-655-2530
www.goldstartrust.com
SELF DIRECTED IRA SERVICES, INC.
600 Congress Avenue, Suite 400
Austin, TX 78701
Toll Free 866-928-9394
Fax 512-495-9554
www.sdiraservices.com
EQUITY INSTITUTIONAL (formerly known as Sterling Trust)
P O Box 2526
Waco, TX 76702-2526
Toll Free 800-955-3434
Fax 254-751-0872
www.equityinstitutional.com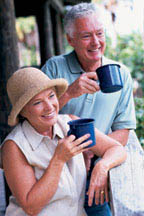 Don't Wait Any Longer! Safeguard Your Retirement!
Establish, transfer or rollover your Precious Metal IRA account today by calling us toll free at (800) 418-0235 or emailing your questions to us at IRA@apmex.com.
All IRA purchases must be done over the telephone, so Call Us Today at (800) 418-0235 and you will receive a level of reassurance and help you in regaining control over your retirement funds.