Precious Metals IRA Account | Establish A Precious Metals IRA | Retirement Planning | Rollover Existing IRA | Precious Metals IRA FAQ
Precious Metals In Your IRA
You Get Combined Expertise: For A Winning Retirement Strategy
At APMEX, we have made it easier than ever to open a Precious Metal IRA account through our established working relations with several trusted IRA custodians. Each of these companies offers the high quality, reliable service we value for our customers.
If you have not selected a custodian, please click through the list below to assist in your selection.
NEW DIRECTION IRA, INC.
1070 W. Century Drive, Suite 101
Louisville, CO 80027
Toll Free 877-742-1270
Fax 303-665-5962
www.Gold.NewDirectionIRA.com
THE ENTRUST GROUP, INC.
555 12th Street, Suite 1250
Oakland, CA 94607
Toll Free 877-545-0544
Fax 775-850-9118
www.entrustpmc.com/
GOLDSTAR TRUST COMPANY
P O Box 719
Canyon, TX 79015
Toll Free 800-486-6888
Fax 806-655-2530
www.goldstartrust.com
SELF DIRECTED IRA SERVICES, INC.
600 Congress Avenue, Suite 400
Austin, TX 78701
Toll Free 866-928-9394
Fax 512-495-9554
www.sdiraservices.com
EQUITY INSTITUTIONAL (formerly known as Sterling Trust)
P O Box 2526
Waco, TX 76702-2526
Toll Free 800-955-3434
Fax 254-751-0872
www.equityinstitutional.com
Are you tired of risking all of your hard earned retirement money in the stock market?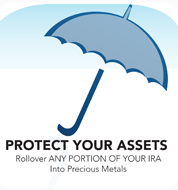 You've worked hard to secure your retirement income for the future, but there are uncertain economic conditions, both in the United States and worldwide. There is volatility in the stock market and a weakening U.S. Dollar. Are these factors putting your hard earned dollars at risk?
APMEX can help you diversify your holdings and add a defensive asset to your portfolio.
It is simple and easy to rollover all or any portion of your stock based on IRA into a Precious Metal IRA. Precious Metals are widely regarded as a "defense asset" that can provide a level of safety for your principal during volatile times. That is because Precious Metals price movements are often contrary to the stock market's movements. Precious Metals may also provide a level of diversification to your stocks, bonds, and mutual funds and diversification is widely considered a prudent course of action. You may purchase gold, silver, platinum, or palladium, and hold your investments in an individual Retirement Account. Many experts recommend that at least 5 to 10% of your retirement dollars be invested in Precious Metals.
APMEX offers you a variety of items that are permitted in Precious Metals IRAs. These including, but not limited to:
APMEX 10 oz. and 100 oz. .999 Fine Silver Bars.
Engelhard & Johnson Matthey .999 Fine Silver Bars.
Brilliant Uncirculated and Proof American Silver, Gold, and Platinum Eagles (Uncirculated & Proof).
Brilliant Uncirculated Gold Buffalos.
Canadian Gold, Silver, Platinum and Palladium Maple Leafs
Austrian Gold and Silver Philharmonics
Gold (.999 + fine) bars and rounds manufactured by a NYMEX or COMEX- approved refiner/ assayer.
Silver (.999 + fine) bars and rounds manufactured by a NYMEX or COMEX- approved refiner/ assayer.
Platinum (.999 + fine) and Palladium (.999 + fine) bars and rounds manufactured by a NYMEX or COMEX- approved refiner/ assayer.
In addition to many other items.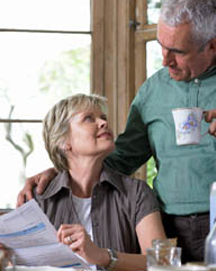 We've made it easier than ever to Rollover Your Existing IRA or Open a Second IRA through our established working relationships with our trusted IRA custodians. We work exclusively with these IRA companies because of their stellar reputations within the industry.
After your IRA account is opened, you may place an order for your precious metals directly with APMEX. Please be sure to let us know your purchase is for your IRA account. We will send the invoice to your IRA custodian for payment and ship the precious metals directly to the IRA custodian's approved depository for safekeeping.
This partnership ensures you have a smooth, easy, and pleasant experience when setting up your Precious Metals IRA. You can also visit our IRA FAQ Page to answer any other questions you may have about setting up your account. You may call us and speak with a trained Precious Metals IRA Specialist, who will be glad to assist you.
Don't wait any longer! Safeguard your retirement! The markets remain unsettled and the economy is uncertain.
While the economic conditions remain volatile, your money is in jeopardy. Establish, Transfer or Rollover your Precious Metals IRA accounttoday by calling us toll free at (800) 418-0235 or emailing your questions to us at IRA@APMEX.com.
All IRA purchases must be done over the phone, so Call Us Today at (800) 418-0235 and you will receive a level of reassurance and help you in regaining control over your retirement funds.

APMEX does guarantee that every item that we sell is genuine and that all precious metal items do contain the weight, fineness, and purity that we have advertised. However, all investments, of every type, involve some level of risk and precious metals are no exception. Like many markets, the precious metals market is speculative, and it is unregulated. The value of any bullion item is generally determined by current spot price of the underlying precious metal, and by the supply and demand for these particular items. These prices will fluctuate throughout the day while the precious metals market is open. If you are considering purchasing Precious Metals as an investment, you should assess the stability of the current market as well as contacting your financial advisor for advice.