Precious Metals IRA Account | Establish A Precious Metals IRA | Retirement Planning | Rollover Existing IRA | Precious Metals IRA FAQ
Retirement Planning
Finding retirement planning difficult or confusing? At APMEX, our Precious Metal Specialists can show you how easy it is to establish a Precious Metal IRA by either transferring money out of an existing IRA/401k/403b or opening a brand new account.
IRA Retirement Planning Begins With Understanding Four Basic Principles: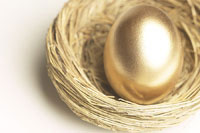 Start Early. The earlier you start, the greater can be your retirement benefit.
Tax Benefits. IRA retirement plans offer tax-deferred benefits to most account holders.
Diversify. IRA portfolios can be diversified to both create and protect wealth through any economic environment.
Don't Put All Your Eggs in One Basket. Do not rely solely on the government (i.e. – Social Security) for your income after you retire.
The Power of Precious Metals: Increase Profits & Protect Your Assets
In addition to your traditional investments, many experts recommend that 5-10% of your retirement dollars be placed in tangible assets such as precious metals. When incorporated into your retirement portfolio, precious metals can:
Reduce the volatility of your retirement portfolio.
Protect purchasing power acting as a hedge against inflation. This is especially true of gold. Stocks are no protection against inflation!
The Benefits Of A Precious Metal IRA
Most people, like you, get a sense of peace knowing they have prepared for their future retirement. Adding precious metals to your IRA can certainly help you increase your comfort level. Peace of mind isn't the only benefit though. By diversifying your portfolio, you can avoid the following pitfalls:
Economic erosion of your assets
Rising inflation
Rising interest rates
War and world tensions
Volatile stock markets
Bank defaults
Weakening Dollar
Consider This Example Of Depreciated Assets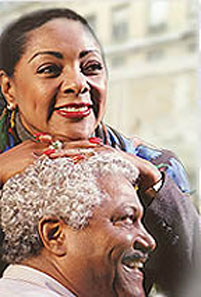 If during your working years you contributed $10,000 per year for 20 years into a non-precious metals IRA at a 8% annual yield with a 0% inflation rate, you would receive $50,338 (USD) annual benefit upon retirement. However, if the inflation rate during that time frame were 5%, in real terms, you would receive only $18,602 (USD) annual benefit upon retirement.
Remember "monetary inflation" is caused by the Federal Reserve increasing the money supply above and beyond a commensurate increase in goods and services, and is the culprit behind the devaluation of the U.S. Dollar. Monetary inflation causes the "price inflation" we see every day in the grocery store.
If your paper assets increase by 4% per year and the inflation rate is 5% per year, you are effectively losing 1% per year in purchasing power.
Now Is The Time To Stop Inflation From Robbing Your Retirement!
There's no time like the present to protect your financial future by opening a Precious Metal IRA through APMEX today! Stop inflation from eating away at your hard-earned assets. Your peace of mind is only a phone call away - simply Call Us Toll Free at (800) 418-0235 and speak with one of our Precious Metal IRA Specialists.