Careers at APMEX

Careers at APMEX
Would you like to join one of the global leaders in Precious Metals?
Since our founding in 1999, APMEX has grown to become a leading global retailer of Gold, Silver and other Precious Metal products, an important resource for investors and collectors worldwide. This success would not have been possible without talented and skilled employees who work tirelessly to meet the growing needs of our customers.
APMEX is dedicated to providing employees with opportunities for career growth, expansion of skills and the ability to create personal development plans, in addition to competitive compensation and benefits. Employees and their families appreciate the security of working in an environment that combines a financially stable organization with the challenge of helping to shape a dynamic and exciting industry.
If you have a passion for excellence, a drive to succeed, and enthusiasm to be better than yesterday, you're exactly the kind of person we want on our team.
Accounting:
Customer Service:
Information Technology:
Legal Admin:
Marketing:
Sales:
Merchandising:
Operations:
Internships Summer 2014:
---
Gain The Experience That Builds Great Careers
College students,
Put your know-how and education to work with an APMEX internship! As a member of the APMEX Internship Program you will become part of a team that focuses on innovation and thrives on new challenges. We are accepting applications from a variety of disciplines including finance, business administration, marketing, and information technologies.
Perks of the job:
Real world work experience and an opportunity to build your resume and portfolio.
Access to industry standard technology
Mentorship opportunities with some of the best minds in the industry
Creation of professional contacts and relationship building
An opportunity to grow new skills and improve the ones you have
A "foot in the door" to APMEX upon graduation
What we are looking for:
Interns who will embrace APMEX's core values
Professional, creative, and responsible candidates who want to learn and jump start their careers
Driven work ethic with good communication skills
How to Apply:
As we prepare to begin the APMEX Internship Program, we are currently accepting resumes from all interested applicants. Please complete the application found below and submit it to internships@APMEX.com and someone from Human Resources will contact you with further information. The APMEX Internship Program will start in the Summer of 2014 and internships will be available throughout the year.
Inside APMEX
APMEX has made enormous strides over the last decade in the precious metals industry. Since our founding in 1999, we have drastically expanded into one of the world's largest Internet-based precious metals retailers. Today, our customers purchase precious metals or collectible numismatics online at www.APMEX.com, 24 hours a day, 7 days a week. Our dedication to providing an unmatched selection of products, competitive pricing, and exceptional customer service made APMEX what it is today. However, none of this would have been possible without the dedication and passion of our employees.
Be they in our corporate office, satellite offices, or vaults, all APMEX employees have the same charge: To help families, collectors, individual investors and investment advisors around the world invest in Precious Metals as easily and conveniently as possible. Meeting this charge requires employees with vast knowledge and skills in Information Technology, Merchandising and Product Management, Sales and Customer Service, Operations and more.
---
"APMEX is made up of the dedication, creativity and passion of our employees. No one person can create this experience. It is the efforts of all APMEX employees —collectively bringing their best, day in and day out — that has made this company so special."
Scott Thomas
Founder and President
---
APMEX Innovations
Advancement and innovation drive the growth of APMEX. As one of the first precious metals dealers to provide real-time buy and sell prices to our customers, APMEX increased transparency in the industry and changed the way the world buys precious metals. Our website updates in real-time; the price that's listed is the price our customers receive or pay. In addition, we offer customers an unmatched selection of in-stock, bullion and numismatic products for a convenient, cost competitive shopping experience. These and other innovations set APMEX apart from the rest in our industry.
What's Next?
A spirit of creativity and advancement continues unabated at APMEX. It took us from a single retail store to one of the world's leading Internet-based precious metals retailers, and in the years to come, it will drive an expanded international presence as we move more deeply into foreign markets. We will also look to improve the buying and selling experience for existing customers, creatively work to reach new and potential customers, and expand our range of available products.
How? That's up to you.
Bring us your talent and help us invent the new products, technologies and services that will make it even easier for more investors to diversify their portfolio with Precious Metals.
APMEX Culture
APMEX places great value on the importance of each employee. Our company's success is directly related to the creativity and passion of our dedicated and hardworking employees. We are committed to:
Providing our employees with personal career growth and development opportunities as we strive for excellence in everything we do.
Providing an unsurpassed level of customer service and the highest level of quality in our products and services.
A culture that promotes a spirit of pride and enthusiasm that makes APMEX an outstanding place to work.
Whether you are an individual contributor or a manager of a department, you are a vital member of the APMEX team. This is our mission statement and core values we embrace at APMEX.
Mission Statement
To offer our clients an unmatched selection of products while leveraging the latest technologies to provide those clients who prefer the ease of the internet the ability to purchase quickly and easily, while blending traditional customer-focused telephone based support for those who prefer a one-to-one relationship. We want to do this while maintaining a balance of competitive pricing, quick delivery or secure storage and a concierge level of customer service not found in our industry.
Core Values
APMEX is committed to excellence as we build our organization. We will strive to integrate the following core values into decisions we make and we look to our employees to do the same on behalf of our company.
Passion – We will work with passion on everything we do.
Teamwork – We will work together tirelessly as an organization for the benefit of the customer, ourselves, your departments and the company.
Embrace Change - We must embrace change if we want to continue to grow and prosper.
Efficiency – We will work toward making things more efficient than they already are. We will not be afraid to challenge the status quo and look for a better way of doing things.
Standards - We will have an unwavering commitment to setting high standards for ourselves and our industry.
Employee Focus – We support the growth and development of our largest asset, our employees. We will assist in the mentorship, development and education of those who want to advance their professional careers.
Fiscal Responsibility - To purchase, spend and allocate resources in a manner that is responsible and beyond reproach.
APMEX Benefits
At APMEX, employees have the opportunity to build a rewarding career with a company that believes strongly in supporting and developing its very own. Not only does APMEX offer employees the chance to work with great people and provide exciting opportunities for career growth, but APMEX also provides our employees with the option of a full range of generous benefits, including:
Annual performance reviews with compensation review
Generous health, dental, and vision plan
401k program; company match is 100% vested at start
Company paid short- and long-term disability
Company paid group term life insurance
Education reimbursement program
PTO of 120 hours per calendar year
Seven and a half (7.5) paid holidays each year
Flexible spending accounts: health care, dependent care, and transit
Quarterly bonus program
Fun, cohesive team environment
Known by your name and not a number
Employee Testimonials
---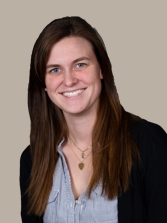 From Leah - since December 2011 with APMEX
Merchandising Specialist
"At APMEX we have the opportunity to collaborate with people in so many different departments. You really get a sense of everyone working together, developing great friendships from the president on down, which makes out-of-office events like attending OKC Thunder games or volunteering even more fun."
---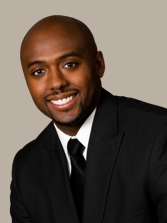 From Paul - since December 2011 with APMEX
Account Manager
"One of the most rewarding things about being an account manager is you are presented with the opportunity to meet and help customers from around the world on a daily basis. With employees second to none, a management team who cares, and an entire staff dedicated to the success of the company, APMEX is continuing to grow and is a fantastic place to work."
---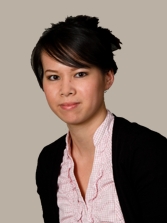 From Trang - since August 2011 with APMEX
Financial Analyst
"APMEX has a great reputation in the precious metal industry and I am proud to be a part of it. Employee volunteerism is strong at APMEX and it provides a strong platform for leadership and skills development. This allows employees to expand skills, build upon strengths, and connect with their community. Giving back through hands-on action not only changes us for the better as individuals, but as a company."
---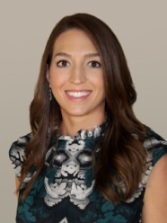 From Brandi - since May 2011 with APMEX
Account Manager
"You get to create relationships with customers from all around the country and eventually around the world. The company is growing with endless career opportunities with nowhere to go but up. I would highly recommend APMEX for someone looking for a rewarding career with such a successful company in the precious metals industry."
---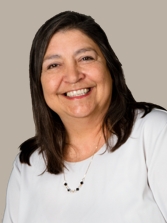 From Donna - since March 2011 with APMEX
Accounts Payable
"APMEX is a dynamic company leading the way in the precious metals industry around the world! It's unlike any other industry I've worked in. I have the opportunity to work with vendors from across the globe and those close to home. There are wonderful people working here and I feel like leadership has created a family environment which brings us all closer to each other. We are TEAM APMEX and I'm proud to be part of it."
---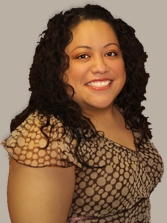 From Rebecca - since January 2011 with APMEX
Post Shipment Specialist
"Joining APMEX has been one of the best decisions of my life! This job allows you to work with so many diverse people around the country and globe. Coming up with solutions for a customer really does challenge you to think outside of the box, so you will never be complacent in this position. APMEX helps you develop your skills by offering training classes, so you never feel behind the team but part of the team."
---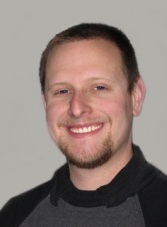 From Luke - since October 2010 with APMEX
System Administrator
"We are integral parts of the team and instrumental in the growth of our expanding company. We get to create the processes and policies that others will follow and establish a world class department as we go. Looking back on that kind of accomplishment is extremely satisfying."
---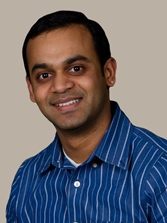 From Arun - since October 2007 with APMEX
Lead Programmer / Analyst
"Joining APMEX was one of the best decisions I made. I have been given many opportunities to work on different projects in different roles. Employee morale is a priority and Leadership truly cares. Hard work is rewarded and I am very proud to be a part of Team APMEX, a company that is committed to excellence in everything we do."
---
Locations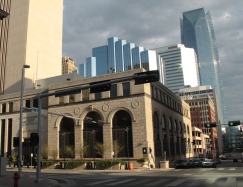 Downtown OKC Office
226 Dean A. McGee Avenue
Oklahoma City, Oklahoma 73102
(405) 595-2100
---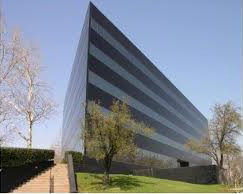 Paragon Building
5801 Broadway Ext.
Oklahoma City, OK 73118
(405) 595-2100
---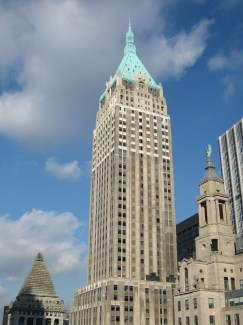 New York City Office
40 Wall Street
50th Floor
New York, NY 10005
(405) 595-2100
---