Your Guide to Investing
in Gold and Silver
Investing in Gold and Silver doesn't have to be intimidating. APMEX is committed to helping you better understand Precious Metals so you can make better-informed investment decisions. Here are some places to get you started...
Learn more about investing in precious metals by checking out the
APMEX Blog
.
Helpful Resources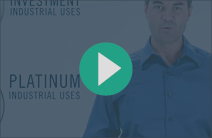 See how Gold, an ancient storehouse of wealth, plays a vital role in modern investment portfolios.
Watch Video
Michael Haynes shares in depth analysis on market conditions and the forecast of Precious Metals for 2014.
Learn More
Monitor the preformance of Gold and Silver along with market commentary several times daily.
Learn More