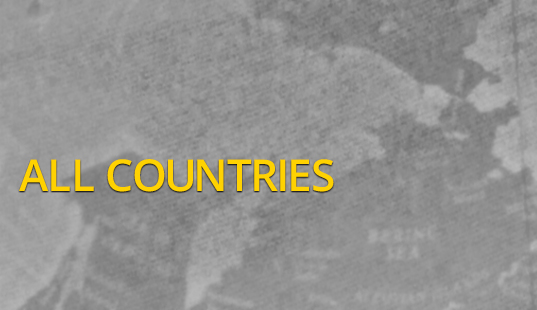 APMEX Global not only sells gold and silver, but we also offer a large inventory of other Precious Metals products. You can shop online with competitive prices, affordable shipping rates and world class customer service for our international customers.
For our international customers, we make it easy to setup a payment, keep the privacy of your payment method, ship directly to your door on the other side of the globe and give you our satisfaction guarantee with every order. Questions, please contact info@apmexglobal.com, or check out our International FAQ.

Easy Payment Setup
We accept the US Dollar (USD), Euro and British Pound (GBP), and can easily and securely setup a wire transfer from your bank over the phone after you have placed your order online. A short confirmation will be sent with directions to complete your order.

Payment Security
A Verisign Seal means trust and security. Your wire transfer information is secure and is not shared with anyone else.

Shipped To Your Front Door
Your order will be sent using FedEx International Economy to ensure that your bullion purchase will get there safely and in a timely manner.

Satisfaction Guaranteed
Regardless of where you live in the world, APMEX GLOBAL wants you to be 100% satisfied with your order.
Prices are in USD
Precious Metal Prices
4/17/2014 5:15:48 PM EST
Metal
Bid
Ask
Change
Gold
$1,294.60
$1,296.60

($8.90)

Silver
$19.60
$19.70

$0.02

Platinum
$1,405.70
$1,415.70

($22.10)

Palladium
$792.10
$797.10

($6.20)
4/17/2014 5:15:48 PM EST
Click here for Historical Charts*All Charts are in USD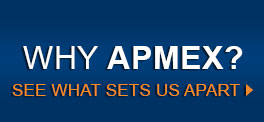 ---
Sell To Us

Selling your bullion or collectible coins is very easy and safe with APMEX! We are one of the largest gold & silver dealers in the country. Read More
---

---
APMEX Reviews
Just a short note, I've been dealing with you for several years your products are excellent customer service top shelf, packaging delivery top notch, and a easy fun website to look at.

Kevin | January, 2014 View All
---
As seen on...