Why Buy Physical
Gold & Silver?
When you buy Precious Metals, you invest in an asset class that's as old as civilization itself. Not surprisingly, these ancient storehouses of wealth can play important roles in a modern portfolio.
Purchasing Power
Because the global supply is relatively finite, Gold's relative purchasing power has historically remained stable during inflationary times.
World-Wide Demand
An ounce of Gold and Silver is the same ounce of Gold and Silver with the same recognized intrinsic value, anywhere in the world. This makes the physical metal easy to trade.
Intrinsic Value
Some coins stay in families for generations. Even over decades of time, each recipient realizes the value of their inheritance. Physical Precious Metals can be a means of passing tangible wealth onto future generations...
Balance
Precious Metals prices generally move independent of stocks and bonds. In a downturn, they could provide the one bright spot your portfolio needs. Their- low correlation to other assets makes Precious Metals ideal for balancing any portfolio.
Market timing is difficult for any investment. That's one reason many investors look beyond day to day price movements and buy physical Gold or Silver as long-term investments. When planning to hold an asset like physical Gold for 3-5 years or more, it is less important to consider the current cost of the metal and more important to examine its historical perfomance in relation to other investments.
Depending on your budget, personal objectives, and investment time horizon, you may consider a dollar cost averaging investment strategy. Dollar cost averaging is a conservative approach that involves dividing the total sum to be invested into equal amounts and investing those fixed amounts at regular intervals over time. This approach enables you to scale up or down with the market.
Helpful Resources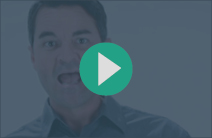 Investing in Precious Metals has a language all its own and some definitions will surprise you.
Watch Video
From a financial perspective, those European settlers came from economies that valued as currency.
Download Article