Gold Coins from Scottsdale Mint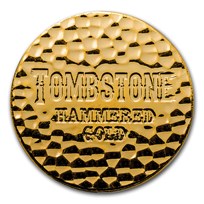 These Gold rounds from Scottsdale Mint bear a similar likeness to the Silver Tombstone Nuggets, a popular line of Silver bars. Made of 1 oz of .9999 fine G....
Learn More
Gold Coins from Scottsdale Mint
The Scottsdale Mint is known for its exceptional quality bullion and uniquely designed products. The mint's products are ideal for investors and collectors both within the United States and internationally. Scottsdale Mint is world-renowned for its adherence to the most stringent levels of quality and craftsmanship.