Gold Coins from Scottsdale Mint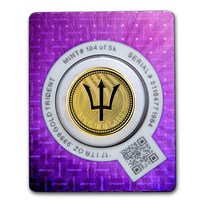 Issued from the country of Barbados, comes a new limited mintage Gold coin that features the striking Trident from the National flag of Barbados.
Learn More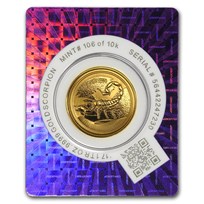 Inspired by one of the deadliest creatures in the deserts of Africa, this 1 oz Gold bullion coin is the first in the new series from Scottsdale Mint.
Learn More

King Tutankhamun, the boy pharaoh, is one of the most popular and intriguing Egyptian rulers. Scottsdale Mint used their high-quality minting techniques an....
Learn More
Gold Coins from Scottsdale Mint
The Scottsdale Mint is known for its exceptional quality bullion and uniquely designed products. The mint's products are ideal for investors and collectors both within the United States and internationally. Scottsdale Mint is world-renowned for its adherence to the most stringent levels of quality and craftsmanship.