Gold Lunar Year of the Horse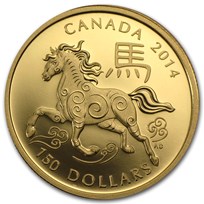 Canadian artist Aries Cheung created a reverse design that captures the essence of the animal featuring a galloping horse and the Chinese symbol for horse.
Learn More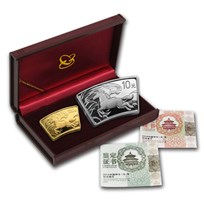 The Peoples Republic of China from 2008-2016 experienced a massive surge in its commemorative and bullion coinage in response to Chinese demand. These sets...
Learn More

As part of the Royal Canadian Mint's tribute to the Chinese lunar years, these issues are cutting-edge with holographic designs of the animals they represe...
Learn More