1/4 oz Gold Bars & Rounds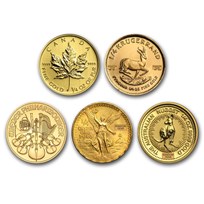 Gold coins are a popular way to invest in Gold bullion. Although the Gold coins you receive could be perfect, nice, scruffy or somewhere in between, each o...
Learn More
1/4 oz Gold Bars and Gold Rounds
APMEX sells Gold Bars and Rounds of recognized and widely-traded hallmark brands. Among the most common are Engelhard, Johnson Matthey, Credit Suisse and PAMP Suisse. Many of these bars are stamped with the exact weight and fineness, and an individual serial number that is exclusive to you.