All New Zealand Mint Silver Products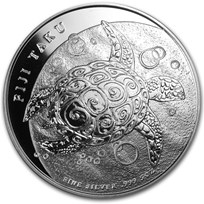 The Taku coin combines the appeal of 5 oz of pure Silver with an elegant design that captures the beauty of the ocean! Nearly 3,000 of these critically end....
Learn More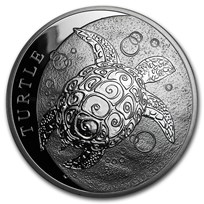 This coin is a continuation of the Silver Taku series from the New Zealand Mint that has grown tremendously in popularity in its brief existence. With a sl....
Learn More
The New Zealand Mint Silver
The New Zealand Mint has been operating out of Auckland since 1967, minting legal tender, bullion, medallions and a range of commemorative coins. At present, it is New Zealand's only mint that works with Precious Metals. It also produces coins for nearby island nations including Fiji, Niue and the Cook Islands. The New Zealand Mint holds itself to the highest principles of value and quality. Its bullion and coins are sought by investors and collectors around the world.