APMEX Fractional Silver Rounds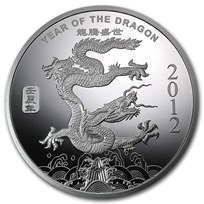 Among Chinese zodiac animals, the Dragon is the sole imaginary animal. The Dragon is the most vital and powerful beast in the Chinese zodiac, although with...
Learn More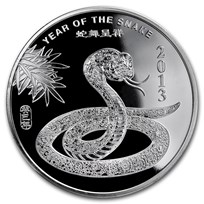 In the Chinese Lunar calendar, the Snake is a symbol of grace, intelligence and charm, and these rounds exemplify those traits to make it the perfect colle...
Learn More
Fractional APMEX Silver Rounds
With these fractional APMEX-branded Silver rounds, you can be sure you will receive only .999-fine Silver! All rounds are hallmark-stamped, indicating the exact purity of the Silver content.