Golden State Mint Silver Rounds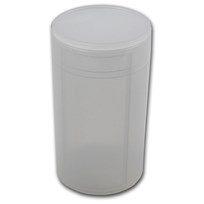 These plastic tubes were originally designed for the 5 oz Silver Incuse Indian, but can accommodate any coin or round 64 mm in diameter. Each tube holds up...
Learn More
Golden State Mint Silver Rounds
Golden State Mint has been in business for more than 40 years and has a strong commitment to its customers. They are continually growing in popularity in Silver round products. The
Golden State Mint produces Silver rounds
in sizes ranging from small fractionals to large rounds, offering a Silver round for nearly any budget. They feature a variety of designs, all elegant and worthy of their high-quality Silver content.