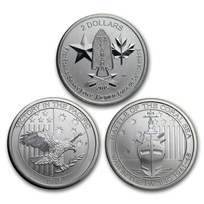 Although the Silver coins you receive could be perfect, nice, scruffy or somewhere in between, each of these coins will be government-minted and backed by ...
Learn More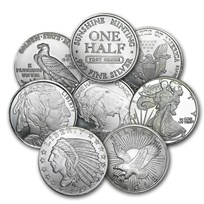 Secondary market Silver rounds are an excellent way to add to your Silver holdings.
Learn More
Generic Silver Rounds
APMEX guarantees you will receive only .999 fine Silver rounds. Silver rounds of any size can be an excellent way to invest in fine Silver while avoiding the premiums usually found on legal tender bullion coins. They are easily bought and sold, stored, stacked and counted.