All Silver Lunar Series (Coins, Bars & Rounds) Products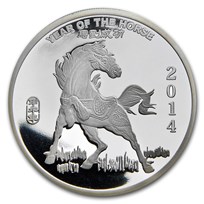 In the Chinese Lunar calendar, the Horse is a symbol of power, loyalty and elegance. These rounds exemplify those traits to make the perfect collectible fo...
Learn More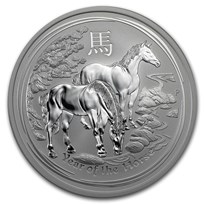 Coins celebrating the Chinese Lunar Calendar are among the most popular in the world, and the Perth Mint's beautiful rendition of the horse is no exception...
Learn More

For the Chinese, the rabbit is a tame creature representing hope that endures. It is tender and lovely. The moon goddess Chang'e in Chinese legend had a pe...
Learn More
Silver Lunar Products
The Chinese Lunar Calendar is one of the most popular theme for coins,
Silver bars
and rounds, with items produced by countries around the world. The Perth Mint produces perhaps the most famous Lunar series, but mints from across the globe also release exquisite lunar items, including the
Royal Canadian Mint
, The Royal Mint, Monnaie de Paris and the New Zealand Mint.