All Silver Lunar Series (Coins, Bars & Rounds) Products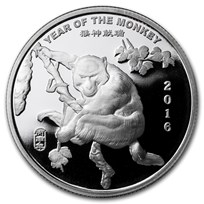 In the Chinese Lunar calendar, people born in the Year of the Monkey are intelligent, sociable, romantic and curious. These 2016 APMEX Lunar Monkey Silver ....
Learn More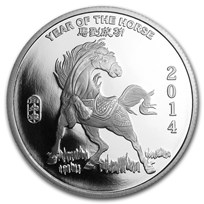 These APMEX Silver Year of the Horse Rounds exemplify the traits of the horse in the Chinese lunar calendar. Each Silver Round is a tangible and visual rep....
Learn More

These APMEX 10 oz Silver Rounds commemorate the Year of the Horse in the Chinese Lunar Calendar, a phenomenon that only happens once every 12 years. The Ye....
Learn More
Silver Lunar Products
The Chinese Lunar Calendar is one of the most popular theme for coins,
Silver bars
and rounds, with items produced by countries around the world. The Perth Mint produces perhaps the most famous Lunar series, but mints from across the globe also release exquisite lunar items, including the
Royal Canadian Mint
, The Royal Mint, Monnaie de Paris and the New Zealand Mint.