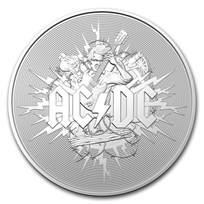 2020 celebrates 40 years since Back in Black was released, a timeless album by the rock band AC/DC. This Silver coin commemorates the famous band in 1 oz o....
Learn More
Movie-Themed Products
Some of us want adventure and dream of seeing other worlds, while others just want to know how the other half lives. APMEX carries a selection of products featuring different genres of movies. We carry products from movie favorites, such as Harry Potter, The Godfather, and so much more.