10 oz Palladium Bars & Rounds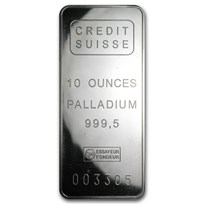 These Palladium bars from various mints are an ideal choice for investors wanting to add a large quantity of Palladium to their portfolio with a single pur....
Learn More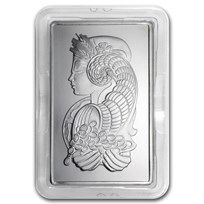 PAMP Suisse Palladium bars are known for their high-quality designs, and this stunning piece is no exception. An attractive way to acquire Palladium bullio....
Learn More