Franklin Half Dollars (1948-1963)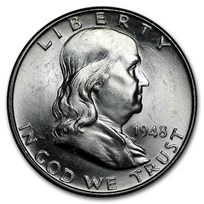 This short lived series is highly collectible as there are no major rarities with high grade examples readily available at most grade levels below MS-65. C....
Learn More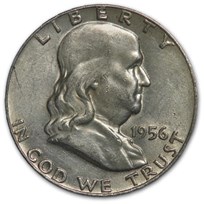 Nice average circulated coin to add to your collection.
Learn More
Franklin Half Dollars
Designed by Chief Engraver, John R. Sinnock brought about a couple of important changes to America's coinage. They marked the change of
U.S. coin
designs from allegorical figures to portraits of Americans of historical significance. Franklin Halves also marked the end of what is considered to have been the 'golden age of American coinage art'. Franklins are another series that is widely collected, as there are no rarities in the entire series.