Cook Islands (Gold, Silver, Coins & Currency)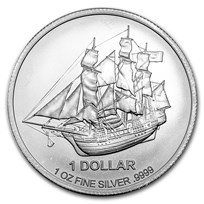 The Cook Islands Silver Bounty coins are known from the legendary novel '"Mutiny on the Bounty" and are perfect for any collection. Each coin contains .999....
Learn More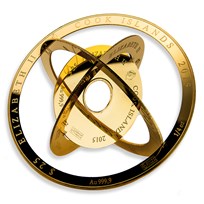 Armillary coins take their name from the armillary sphere, a model globe split along longitude and latitude, invented by Eratosthenes circa 200 B.C. This 1....
Learn More
Gold Coins from Cook Islands
Cook Islands Gold coins are famous for their purity of metal content and their interesting designs. These unique designs and low mintages attract collectors and investors alike.