Solomon Islands (Gold, Silver, Coins & Currency)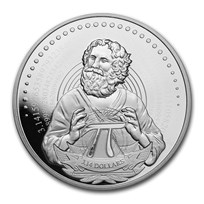 This
APMEXclusive®
has a limited mintage of 5,000 coins. This bullion Silver coin issued by the country of Solomon Islands features one of the most iconic ....
Learn More
Gold Coins from Solomon Islands
APMEX carries a selection of Gold coins from Solomon Islands. Located in Oceania east of Papua New Guinea, Solomon Islands played a significant role in World War II, as a location of the Battle of Guadalcanal.