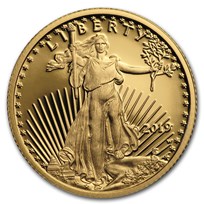 Proof Gold Eagle coins are collector versions of the U.S. Mint's beloved Gold Eagle bullion coins and have limited mintages, adding to their collectibility....
Learn More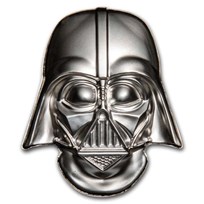 This 2 oz coin is uniquely shaped to look just like Darth Vader's helmet from Star Wars: Return of the Jedi. The coin features ultra high relief detail to ....
Learn More

The next in the officially licensed STAR WARS 2 oz Silver Ultra High Relief series features Han Solo, frozen in carbonite. With a limited mintage of 5,000 ....
Learn More