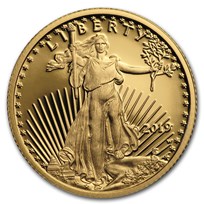 Proof Gold Eagle coins are collector versions of the U.S. Mint's beloved Gold Eagle bullion coins and have limited mintages, adding to their collectibility....
Learn More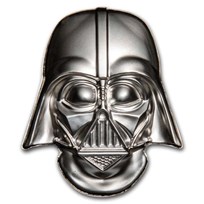 This 2 oz coin is uniquely shaped to look just like Darth Vader's helmet from Star Wars: Return of the Jedi. The coin features ultra high relief detail to ....
Learn More

The third release of the Ultra High Relief STAR WARS officially licensed series commemorates the powerful Jedi Master, Yoda. These Yoda coins have a limite....
Learn More