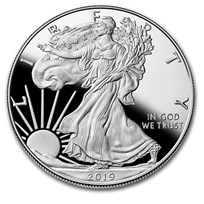 The American Silver Eagle is the most popular bullion coin in the United States, containing a full ounce of .999 fine Silver. The mirrorlike Proof finish o....
Learn More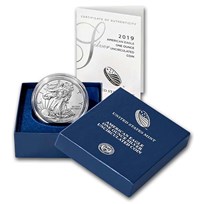 This Silver Eagle features a special burnished finish, which makes the features of this classic design even more attractive. These burnished coins typicall....
Learn More

The 2019 Proof Platinum American Eagle contains .9995 fine Platinum, giving bullion value to the collectible designs that change yearly.
Learn More