2020 Certified Silver Eagles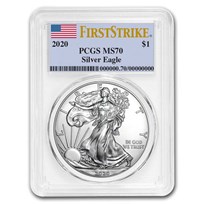 The Silver Eagle is the most popular bullion coin in the world. This stunning Silver bullion coin is a valued investment for its 1 oz metal content, beauti...
Learn More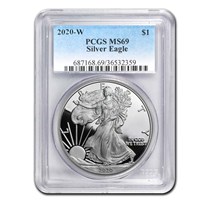 Proof Silver Eagles are produced with low mintages and feature frosted devices on stunning mirror-like fields, adding beauty and collectibility to the most...
Learn More