2020 Gold & Silver Czech Lion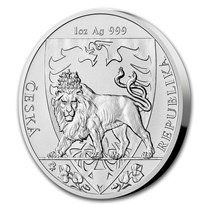 The Czech Lion Silver coin was the first bullion coin from the Czech Republic and now has a new design. Sold Out at the Mint!
Learn More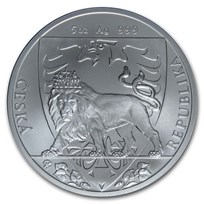 This is the second year the Silver Czech Lion series is available in a 5 oz size and features a brand new design. This great coin has a mintage of only 500...
Learn More

This is the third year for the 1 oz Gold Czech Lion coin to be minted and now a new design. The mintage for this coin is 900 worldwide.
Learn More