What Types of Coins are Good for New Collectors?
Published on 05/18/2017 by APMEX
Many who are just getting started in coin collecting ask themselves this very question. Here are some tried and true suggestions for beginners who would like to build a meaningful and fun coin collection: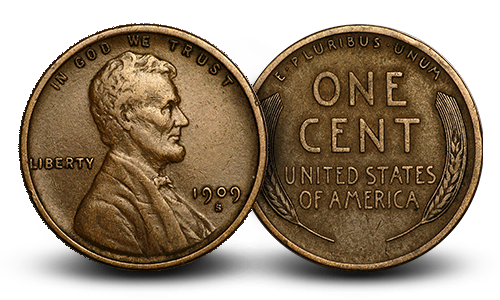 Lincoln Cents
Many collectors start off with the Wheat Penny. This is the longest-running coin series in United States coin history. Lincoln Cents were first minted back in 1909 for the 100th anniversary of Lincoln's birth. Although the reverse design has changed several times, the coins have been continuously minted since 1909. A complete collection of Lincoln Cents from 1909 to date numbers about 300 different coins. This is a great starting point as many coins are relatively inexpensive in circulated grades. And many of the modern Memorial Cents (1959-Present) are even available in circulation.
Morgan Silver Dollars
Another great series to collect is the Morgan Silver Dollar. These coins have great appeal and are some of the most collected coins worldwide. While many are very affordable, even for beginners, there are a few expensive coins in this collection – 1889-CC, 1893-S, 1895 – that would set you back thousands of dollars for even low-grade examples. Morgan Dollars was minted over their run from 1878 to 1921 at the Philadelphia, New Orleans, San Francisco, Carson City and Denver mints.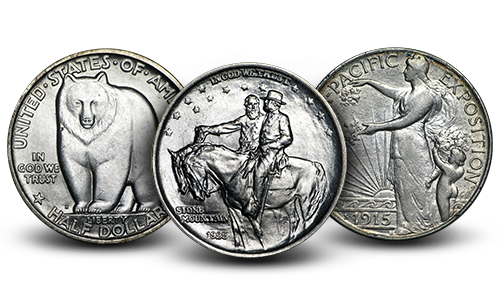 U.S. Classic Commemorative Coin Collections
This series is fun to collect. The first coins were struck in 1892 and the series continued through 1954. There are 50 basic types of coins, which include one quarter, 48 half dollars and one dollar coins, and every design is different. If you added one from each year the design was continued and from each mint at which they were struck, the set could total as many as 144 coins. All of the coins were struck in 90% Silver. Commemorative coins were minted to celebrate grand events and important people. Some of the greatest coin designers also designed US commemorative coins.
Whatever you decide to collect, be sure to buy what you like. You will enjoy owning and collecting these coins if you appreciate their designs and history.