Two Cent Piece (1864-1873)
Two Cent Piece (1864-1873)
Published on 11/14/2019 by APMEX
Issued in 1864, the Two Cent Piece has the distinction of being the very first American coin to bear the inscription "In God We Trust." During the Civil War crisis, Americans on both sides of the war increasingly were more open about their religious beliefs, so that motto addition was readily accepted.
One of the most interesting coins in this series is the first coin struck in 1864. There were 19,822,500 1864-dated coins and no one knows the exact breakdown between the Small and Large Motto varieties. The Small Motto is significantly rarer than the Large Motto variety, being worth more than ten times the price of the Large Motto. These Two Cent pieces were minted between 1864 and 1873.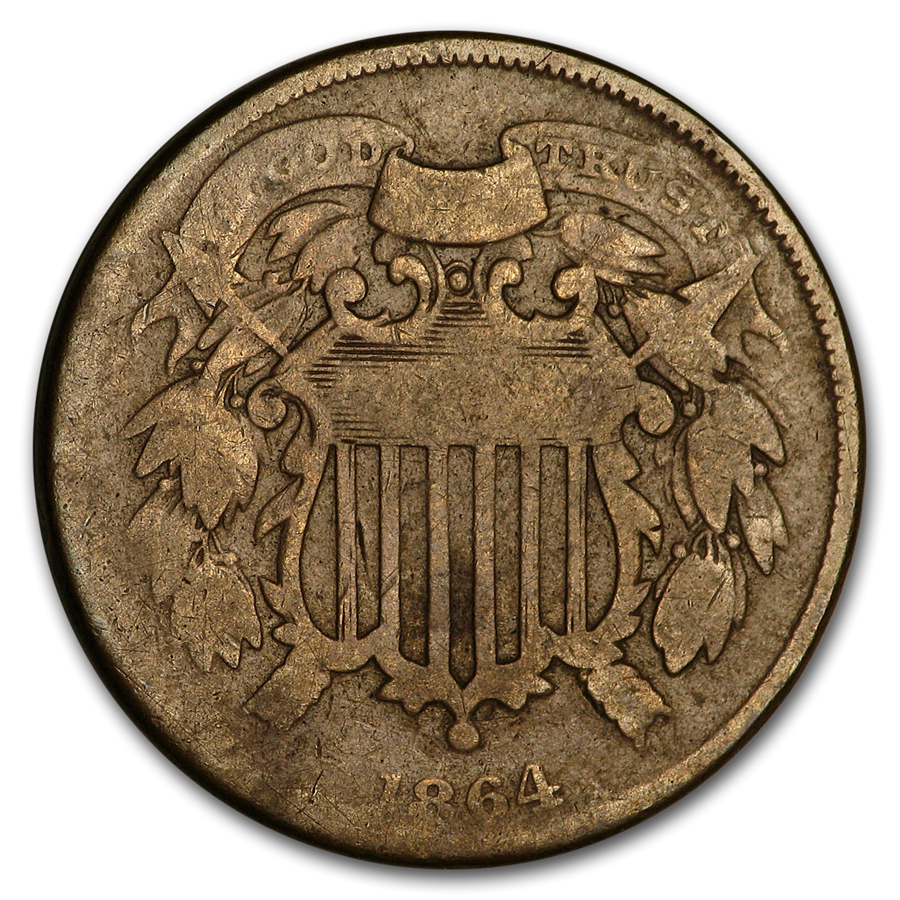 Grading a Two Cent Piece
Knowing what a graded coin is, or certified coin, may awaken greater curiosity about the process of grading coins. Coin grading is an art as well as a science, and it is a lifetime's work to become an expert. Of course, knowledge is power. The more a collector knows about grading and graded coin values, the better equipped they are to make smart buying decisions.
There are many tutorials on grading a coin for those who wish to learn about the process. Unsurprisingly, the educational materials at the PCGS and NGC websites may be the best place to begin. However, no private individual's grades make a difference when selling a coin. Only coins graded by a reputable third-party grading service- PCGS or NGC - are considered certified coins.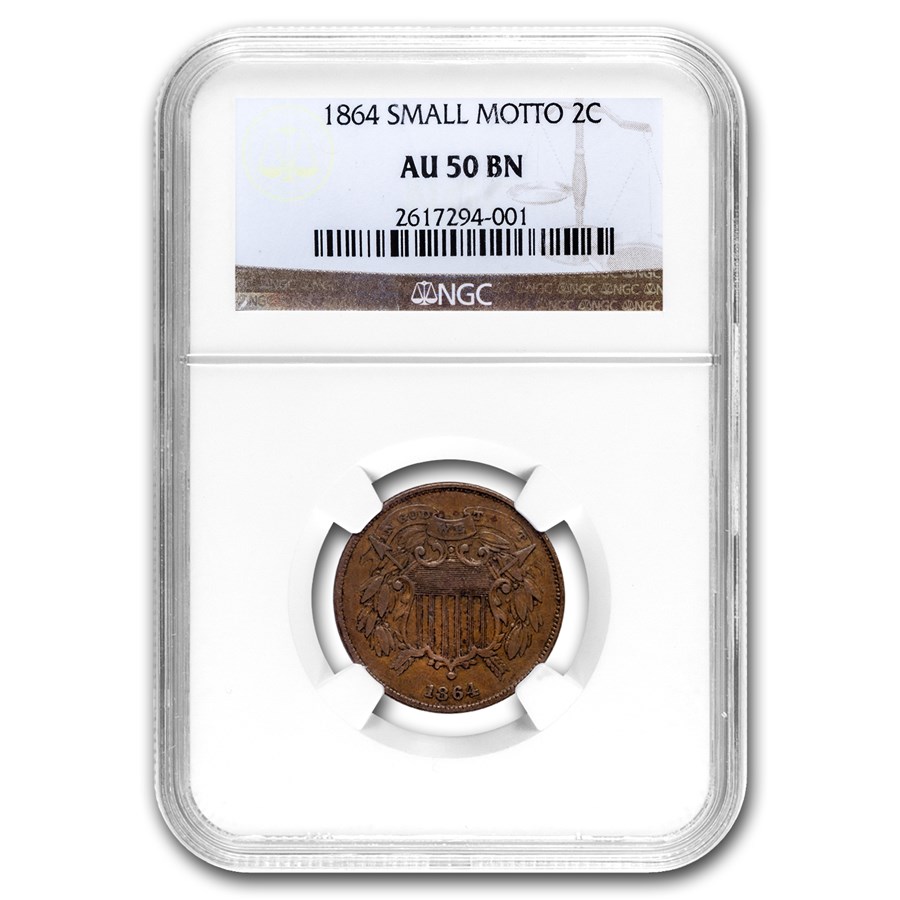 Projected Value of Two Cent Pieces
Considered highly collectible among numismatists, Two Cent Pieces have, appropriately enough, two key dates. The first is the 1864 Small Motto design, one of two obverses minted during the series' first year. The 1872-dated coins are also a key date for Two Cent Pieces, as it was the last edition of the series to be produced for circulation. While initially popular among Americans, Two Cent Pieces fell out of favor with the public as the years passed following the Civil War. However, this series continues to be recommended for coin collectors due to its limited mintage and historical relevance.