Washington Quarter (1932-1964)
Washington Quarter (1932-1964)
Washington Quarter (1932-1964)
The Washington Quarter was introduced in the early 1930s and has remained in continuous circulation since. Of course, unlike contemporary clad quarters, Washington Quarters minted between 1932 and 1964 contain a good bit of Silver, increasing their intrinsic value far above their face value as legal tender.
For collectors, the Silver content is less of a consideration than the coins' historical significance. Collectors' ultimate goal is to find these early coins in exceptional condition, but this is not always easy considering the long circulation period most of them experienced.
The Value of a Washington Quarter
Washington Quarters are among the most affordable quarter-dollar coins on the market today. They were minted continuously, in large quantities and in our recent history. Washington Quarters are still abundantly available. Generally, the starting price for a heavily circulated Washington Quarter will be around $3.
This is a coin accessible to every collector. However, there are versions of the coin that, in well-preserved condition, may be valued in the hundreds of dollars. Condition and type both play a role in determining the value of a given Washington Quarter. There are a few rare coin versions of the Washington Quarter that are incredibly difficult to locate and obtain. Naturally, the rarer the coin the higher its asking price.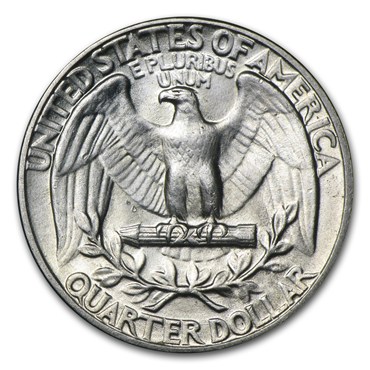 The Most Desirable Washington Quarters
Because there are so many Washington Quarters found in the marketplace today, collectors have the luxury of only purchasing those coins that have been carefully preserved over the years. These exceptional pieces are by far the most desirable to collectors.
Earlier editions of the Washington Quarter, such as those minted in the 1930s, are especially valuable in the eyes of numismatists simply because there are few of them to go around. Unlike earlier editions of the quarter, very few Washington Quarters were struck in error, meaning the number of extremely rare "mistake" coins is low.
Future Value of Washington Quarters
It is impossible to know precisely what the value of a Washington Quarter will be at any given point in the future. However, Washington Quarters are some of the newest collectible circulation coinage on the market, so while their prices may be affordable at present, that may not be true in the future. We do know there is potential for Silver to experience long-term growth, so the intrinsic value of a Washington Quarter will likely grow with it. Add Washington Quarters to your collection today.


Washington Quarters Key Dates
Two versions of the Washington Quarters series are considered key dates. The original 1932-D design, created by sculptor John Flanagan, is prized by collectors as being one of the most important from the entire series. The obverse shows the now-famous portrait of George Washington in profile, with the reverse depicts a stately eagle clenching a bundle of arrows above olive branches. The 1932-S Washington Quarters feature the same design, but the "S" mintmark was used to indicate that they were produced in San Francisco. Coins from both of these key dates were struck from 90 percent Silver. Some key date Washington Quarters are: