What Precious Metals Should I Buy?
What Precious Metals Should I Buy?
With thousands of Precious Metals products on the market, choosing investments is a personal decision. Some people simply want Gold or Silver coins, rounds or bars. Others want products that are valuable because of their design, mintage or other quality that makes them collectible. Collectors may shop for unique pieces and sets. Here are some of your choices:
Helpful Resources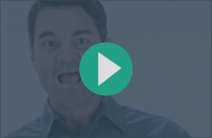 Investing in Precious Metals has a language all its own and some definitions will surprise you.
Watch Video
A lot of investors see Silver as an affordable alternative to Gold, but it is much more than that.
Download
Interview with the author of "The Essential Guide to Investing in Precious Metals."
Read Interview