Get Rewarded for Shopping at APMEX
We are committed to maintaining our loyalty to you for as long as you remain an APMEX customer. From shortening your shipping times to providing a dedicated account manager for phone orders and offering early access to flash sales, APMEX is here to give you the best customer experience possible.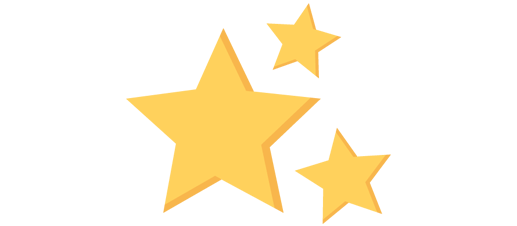 Lifetime Membership Levels
Your membership starts once you complete either your second order or by spending or selling $5,000.00 on your first order and there are never any additional associated fees. Membership tiers are determined by either your purchase or selling activity, in a number of orders or dollar amount, and you can move through the tiers by completing any of the requirements below.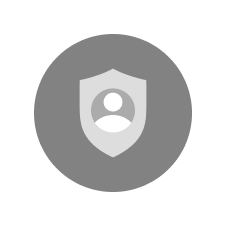 Select
Complete 2-5 orders or
Spend or sell a total of $5,000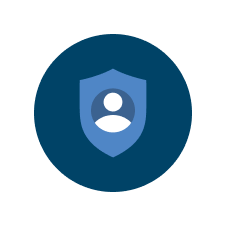 Premier
Complete 6-9 orders or
Spend or sell a total of $10,000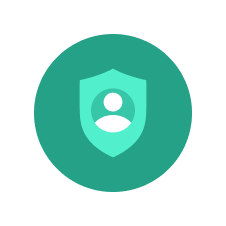 Elite
Complete 10+ orders or
Spend or sell a total of $20,000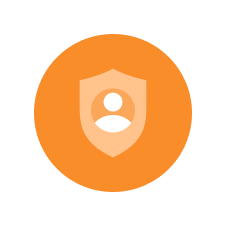 VIP
By invitation only
Top APMEX Club Benefits
There are a number of benefits you can take advantage of within each level of the APMEX Club. Here are a few of the most popular benefits our existing members love and that you can take advantage of, too.
Timely Notifications
Receive notifications about special promotions and offers, new product availability or significant market movements.
Flash Sales
Be among the first to know about flash sales, which offer some of the best deals on many of our most popular products.
Exclusive Offers
Get access to special discounts or pre-orders that are not typically made available to the majority of our customers.
Anniversary Gifts
Celebrate your loyalty with special offers on the 1st, 3rd, 5th, 7th and 10th anniversaries from your second purchase.
Benefits at Each Level
See all the benefits you receive, from advance notice of sales to priority on order fulfillment, as you work your way through the APMEX Club tiers. See below for details, some restrictions may apply.
Benefits
Select
Premier
Elite
VIP
Timely Notice of Retail Promotions and Access to Market and Product Alerts
No Monthly Limit on Credit Card Orders1
Access to a Dedicated Specialty Account Manager for Phone Orders
Early Access to Flash Sale Offers
Priority on Order Fulfillment
Anniversary Gift2
Occasional Best-Tier Pricing Offers
Same-Day Shipping3 on QuickShip® Eligible orders when payment is received by 4 p.m.4
Exclusive Offers & Promotions
Exclusive Price Match Guarantee for Sales Transactions on Phone Orders
E

arly Access to Major New Product Releases

Exclusive Limited-Time Flash Sales

Special Volume Pricing for Sales Transactions on Phone Orders
Free Expedited Shipping on Orders Over $10,0005

Discounted

shipping via APMEX Logistics program when you sell more than $30,000
1 Pending approval process for the account.
2 Anniversary gifts vary by club status and are limited to availability. Anniversary gifts are only provided on every 1st, 3rd, 5th, 7th and 10th anniversaries. Cannot be shared or combined with other offers.
3 Applies to domestic U.S. orders only.
4 Payments must be received by 4 p.m. (EST). Does not apply to: International shipments, orders with Pre-sale items, orders that include Pre-1933 Gold Coins or Jewelry, or orders shipped to our Citadel subsidiary. Excludes holidays and weekends.
5 The Free Expedited shipping excludes orders paid via check/eCheck due to the hold period, may not be applicable by region, and would exclude orders shipping to PO boxes.
Ready to Join APMEX Club?
Membership starts once your second order has been shipped and you can begin taking advantage of your benefits right away. Shop our best-sellers now to become a Select member and keep shopping to move up through the club levels.
Shop Now
Benefits Our Members Love
We believe in rewarding our customers for their loyalty and giving something back whenever we can. Learn more about some of our most popular APMEX Club benefits and see what you could be taking advantage of today.
Timely Notice of
Promotions and Alerts
As an APMEX Club member, you will receive promotions and alerts on many new products. You can also create market or product alerts to keep you up-to-date on the Precious Metals market and to be one of the first to know when items you are interested in become available.
Exclusive Early Access
to Flash Sale Offers
APMEX wants to reward our customers with time-sensitive sales featuring our best discounts on some of our most popular items. Flash sales, like the name suggests, are here and gone quickly but select APMEX Club members are given early access to these sales.
Members-Only
Offers and Promotions
Limited-time offers and promotions are only available to select members. These might include limited mintage releases, special discounts or chances to pre-order popular products first. This is our little way of rewarding our best customers with our best deals.
Special Deals on Your
APMEX Anniversary
Anniversaries are something to celebrate, so as a token of our appreciation, once you reach Premier status, you will receive a special offer on the anniversary of your second purchase. These gifts differ depending on your club status, so you never know what you might get.
APMEX Reviews
"I really enjoy receiving the early access to flash sale emails and getting the opportunity to shop first."
– Henry D.
"Consistently good quality, service & shipping."
– Don Brophy.
"The APMEX experience is the standard that all others should strive to achieve."
– Christopher White
"I've been a customer for a long time and appreciate the ease in ordering and free shipping."
- Karl H Horn
"A great place to buy you're Precious Metals,fast shipping and great customer service."
– Del Bogart
"APMEX values quality products, fast shipping and making sure the customer feels rewarded for shopping with them. I wouldn't buy Precious Metals anywhere else."
– John K
"APMEX provides quality products and a wide array of awesome product selections. Always great customer service and love the $99+ FREE shipment option! Keep up the great work & thank you APMEX!"
– Lance Dow
"I love APMEX. By far the easiest, secure, and most customer centered way to buy Precious Metals and rare coins."
– Scott Adams
"It is always a pleasure doing transactions with your company! Thank you for operating a business with such a high degree of integrity and professionalism."
– Linda Hall
"As a VIP, I really enjoy getting early access to new releases and discounted pricing. My sales rep and I have formed a great relationship and I really do feel like I am valued as a customer."
– Stephen Brunswick
APMEX Club FAQs
Is there a cost to join APMEX Club?

Membership in APMEX Club begins immediately after your second purchase with APMEX. There are no additional fees.

What are the APMEX Club benefits?

Benefits depend on the membership level you have achieved.

How is my membership level determined?

Your membership is determined by any of the following: The number of orders you make with APMEX, your total dollars spent with APMEX, the number of orders you sell to APMEX or the amount (in dollars) you sell to APMEX.

When will my order count towards my APMEX Club membership?

Your order must be completed and shipped before it can be included in your APMEX Club qualifications. Orders that are pending payment or have not fully shipped will not be included since they are not considered complete. Completed orders may take up to a full week to be reconciled and added to your qualifications.

Where can I confirm my membership level?

You can view your current membership level on your Account page. You can also see what you need to complete in order to move to the next level.

What are the requirements to be an APMEX Club member?

Membership in APMEX Club requires a customer to purchase from APMEX at least twice or spend or sell a total of $5,000.00.

Are there limits on credit card orders?

There is no monthly limit on credit card orders pending an account review.

How do I keep my benefits?

Once you become an APMEX Club member, you will maintain your benefits for life. Additional orders or spend may entitle you to even more benefits.

How can I upgrade to Premier or Elite status?

Your purchase activity makes you eligible for an upgrade to Premier or Elite status at any time as long as that activity meets the requirements for that membership level. For instance, if you are a Select member and your next purchase takes you above $10,000 in spend or over 6 total orders, you will be eligible for an upgrade to Premier membership. If your next order takes you above $20,000 in spend or over 10 orders, you will be eligible for an upgrade to an Elite membership.

I just became an Elite member, but I don't plan to purchase for a few months. Will I keep my benefits?

Yes. Once you achieve an Elite level, you will maintain your status for the remainder of your time shopping with APMEX. The same goes for all levels of APMEX Club.

Who do I contact if I have questions about APMEX Club?

You can contact our Customer Service Department at (800) 375-9006 Monday through Friday.